Our history
Since 2007, over 75,000 Victorians have learnt more about the steps they can take to improve their health by participating in the Life! program. Funded by the Victorian Government and managed by Diabetes Victoria, it is the largest prevention program of its kind in Australia. 
The program was launched informed by research demonstrating that lifestyle modification can reduce the incidence of type 2 diabetes. Studies and trials include: 
Victorian Government Department of Health -Healthy Living Course (HLC) randomised controlled trial. 
The Life! program is continually evolving to ensure it stays up to date with the latest evidence. 
Timeline
2007 
The program officially launches.

 
2010 
Telephone Health Coaching is introduced to provide participants with flexible and convenient delivery options. This program is delivered one-on-one over the phone. 

 
2012 
The

Life!

program partners with The Heart Foundation and Stroke Foundation to raise awareness of type 2 diabetes, heart disease and stroke and to optimise program referral pathways. 

 
2016 
Participant eligibility criteria expand to include people 18 + years to target younger populations at risk of type 2 diabetes, heart disease and stroke.   

 
2018 
Participants get access to emails and SMS messages covering relevant health topics, to support their learning and engagement between group sessions/calls.

 

Life!

program group sessions are expanded to include 12-month group sessions and telephone health coach calls. 

 
The eligibility criteria for Body Mass Index (BMI)for participants who self-identify as being from Asian background is reduced from 24 to 23. This population is at increased risk of developing type 2 diabetes and cardiovascular disease, at a lower BMI.

 
2020 
Life!

program online group delivery commences due to the COVID-19 pandemic.

Online delivery is now part of our ongoing suite of flexible delivery options.

 
2022 
Life!

Online

launches.

Life! O

nline

is a digital tool that helps people to continue working towards their health goals between sessions/calls. Participants can use

Life! Online

to set and track their health goals, continue their learning between sessions and connect with other participants through the community forum.

 
Mission and values of
Life!
program:
The Life! team works closely with the Victorian community to inform the program and how we deliver it.  
Our mission is to reduce people's risk of type 2 diabetes, heart disease and stroke by: 
providing resources, education and support with a focus on those at highest risk including people from low socioeconomic areas, rural and regional communities, Aboriginal communities and Culturally and Linguistically Diverse (CALD) communities.

 

raising awareness of type 2 diabetes, heart disease and stroke, including risk factors.

 

advocating for environments that promote good health and wellbeing.

 
What sets the
Life!
program apart?
The Life! program is recognised as: 
the largest prevention program of its kind within Australia.

 

evidence-based with proven success in improving health outcomes.

 

delivered by accredited health practitioners like dietitians and exercise physiologists.

 

supported by the Victorian Government since 2007.

 
accessible for all eligible Victorian residents, at no cost. 

 

providing flexible delivery options.

 
Life! p
rogram results
Annual Life! program evaluations continue to build  an understanding of the effectiveness of the Life! program and where there are opportunities to improve.  
The key evaluation outcomes are participants' improvements in behavioural outcomes, physical outcomes, and blood pressure measures. In the most recent program evaluation for the 2020-2021 financial year, 95.6% of Life! participants reported making positive changes to diet, 93.1% reported making positive changes to physical activity and 96.7% rated the program as 'very good' or 'excellent'. Check out our https://lifeprogram.org.au/life-program-results/evaluation findings here. 
Success stories
Say hello to Mala, a Life! program participant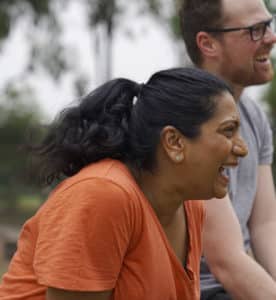 "I feel more confident cooking healthy meals and feel so much better eating lighter meals. When I get the chance to exercise, I sleep better at night and overall, I have more energy." 
Check out more participant success stories here. 
Our team
Our  editors and reviewers
Editors: Sarah Dubé, Ria Cheripuram, Tegan Kohlman 
Reviewers: Stephanie Aalders, Elleni Kaias, Kristie Cocotis 
Find us on social media
Have a question or need assistance? Contact us and one of our customer service representatives will get in touch with you.